Pleated PPE Mask
Model #: Pleated PPE Mask
All one size facemask
Disposable 3-PLY Protection Mask
Specification: Flat Mask
QTY: 5pcs/bag (50 masks/box)
BULK OPTIONS AVAILABLE
*Due to Covid-19, unexpected shipping delays may occur*
Product Description:
A disposable face mask is a loose-fitting, device that creates a physical barrier between the mouth and nose of the wearer and potential contaminants in the immediate environment. If worn properly, a face mask is meant to help block large-particle droplets, splashes, sprays, or splatter that may contain viruses and bacteria, keeping it from reaching the wearer's mouth and nose. Masks may also help reduce exposure of the wearer's saliva and respiratory secretions to others that could otherwise travel up to 26 feet. Masks also remind wearers not to touch their mouth or nose, which could otherwise transfer viruses and bacteria after having touched a contaminated surface.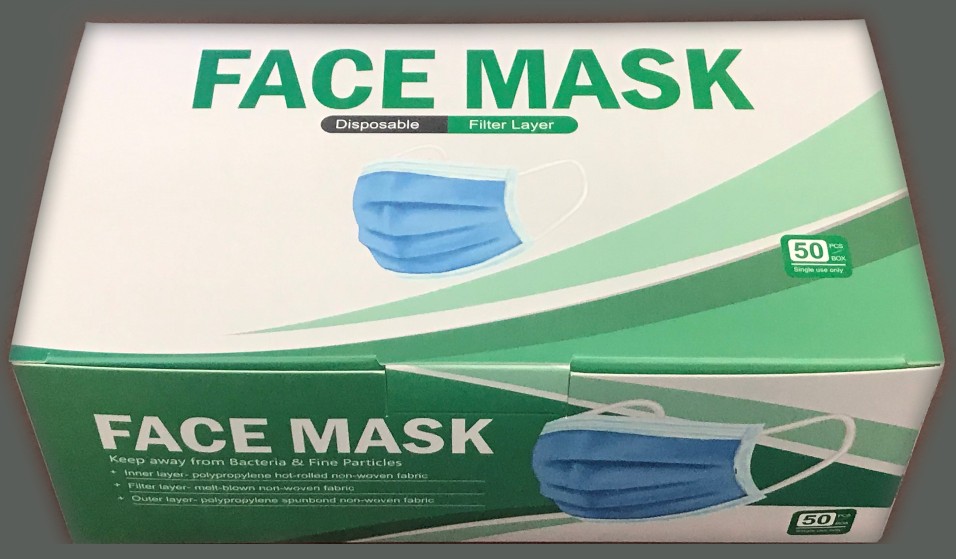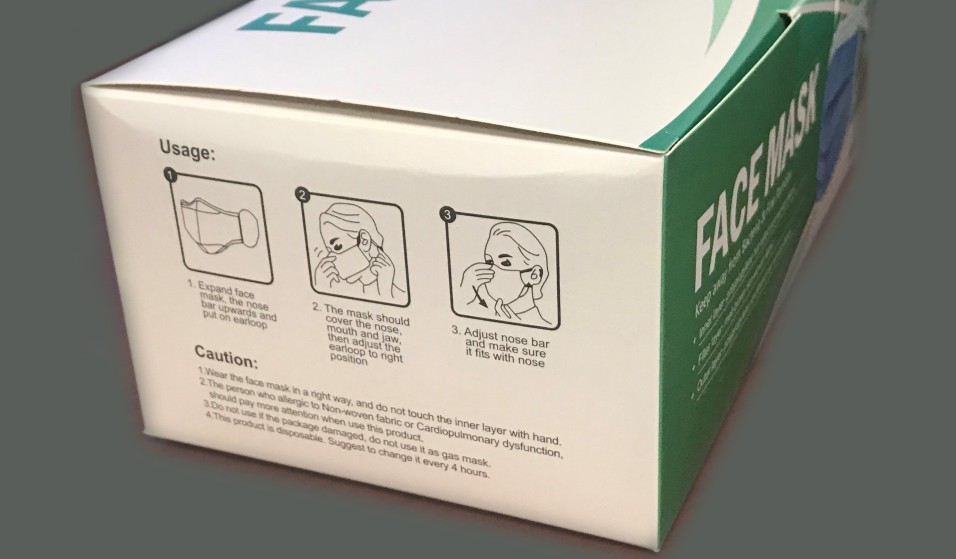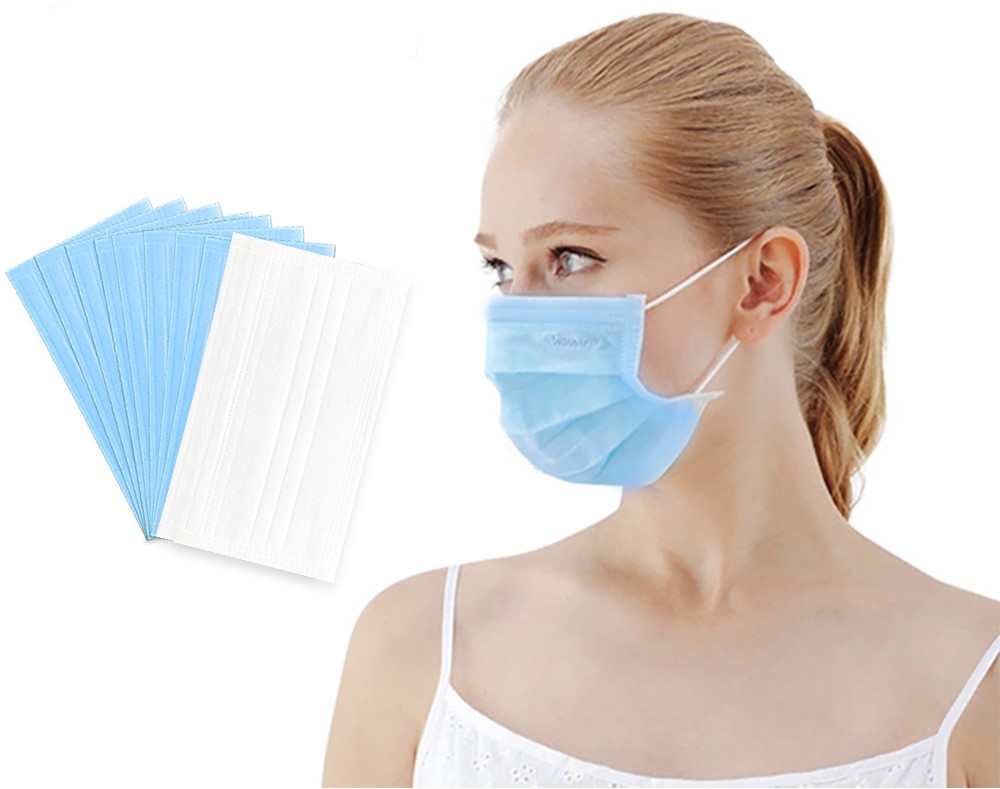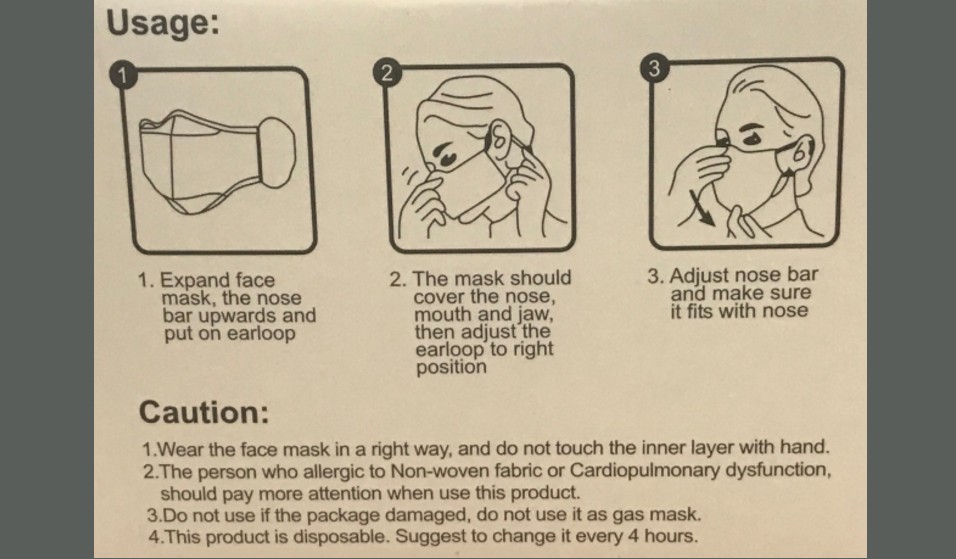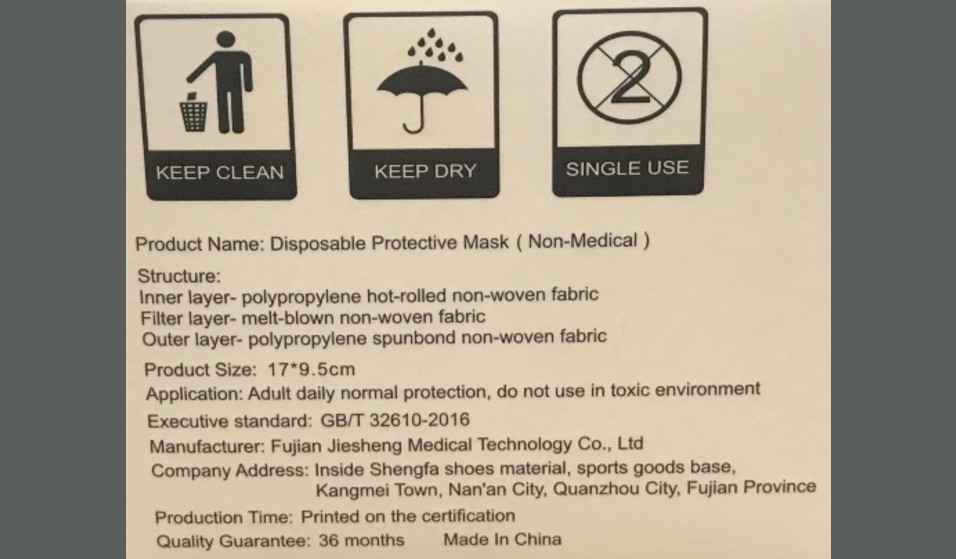 MASK USE
Instructions
Clean your hands with soap and water, or hand sanitizer, before using
Hold the mask, the metallic strip is on top, and the blue slide facing outwards
Hold the mask by the ear loops, and place a look around each ear
Mould or punch the nose strip to conform to the shape of your nose
Pull the bottom of the face mask over your mouth and chin
Press the metallic strip on both sides with the forefingers and middle fingers of both hands

Warning
This mask is not suitable for the protection of oily particles.
Misuse can cause illness
Wearing daily protective masks should be replaced in time
If discomfort or adverse reactions occur during the adduction process, it is recommended to stop use.

***Shipping notification***
Due to high demand, and shipping delays due to Covid-19, orders may experience shipping delays. Masks and PPE are continuously being ordered by us from our manufacturers in China. As regulations change in regards to importing goods, unseen delays may occur, and lead time may vary. We, the seller, are not responsible for courier errors/delays due to importing and shipping. We are not liable and cannot be held responsible for any encounter with, or transmission of viruses or illnesses while these shipping delays occur. We are working diligently to fulfill orders in a timely manor. We appreciate your patience and understanding in this time of need.