DISINFECTANT-READY HOUSING DEVICES
As our global community is preparing to get back to work, we all have a heightened sensitivity to bacteria and virus transmission. In response, Honeywell is introducing a new family of Disinfectant-Ready Housings (DRH) devices for general purpose use, designed to tolerate cleaning on a daily basis with harsh, disinfectant chemicals without any adverse damage or compromising the integrity of the device.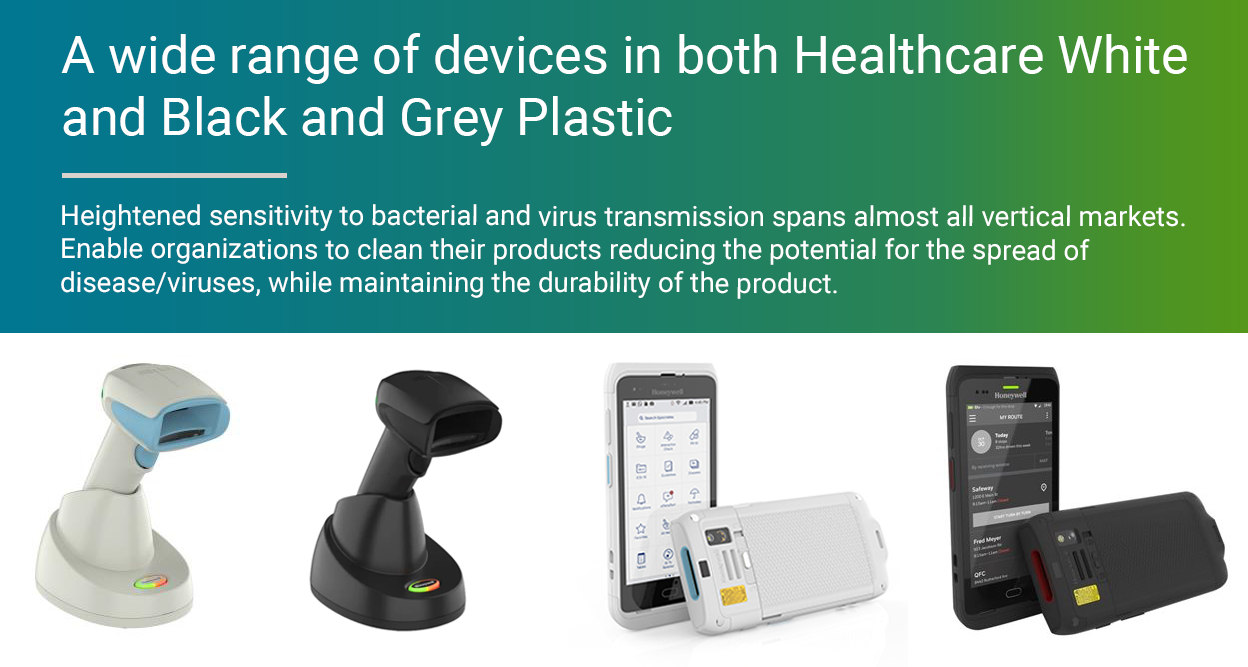 At Honeywell, we know that our healthcare products must be designed to withstand the regular cleaning protocol required to address the infection and disease control needs of the industry.