Stop Using Legacy OS
Sourced from: https://sps.honeywell.com/us/en/support/blog/productivity/reasons-why-it-is-a-really-bad-idea-to-keep-running-legacy-os-ruggedized-devices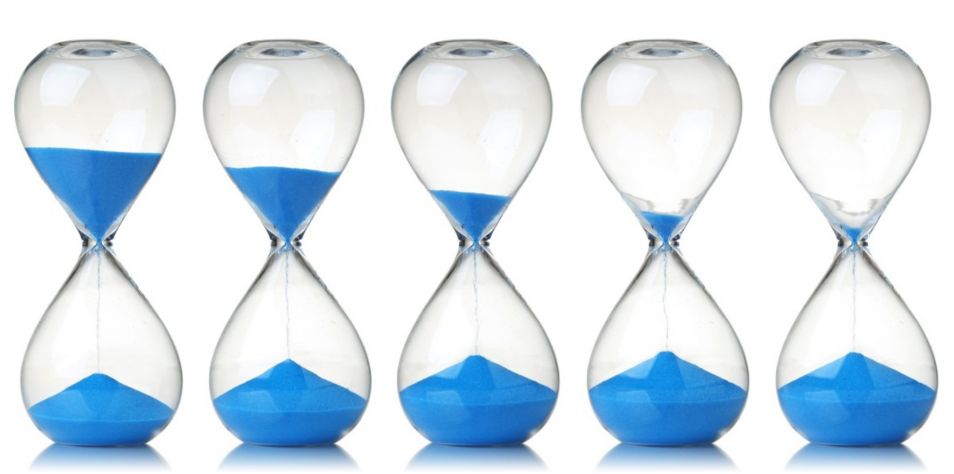 19 Reasons Why It Is A Really Bad Idea to Keep Running Legacy OS Ruggedized Devices
Security
No security updates.

Millions of devices running Windows Windows Rugged Embedded Handheld 6.5 and CE OS platforms no longer receive updates or security fixes for newly-discovered vulnerabilities

Expose all connected devices to Hackers.

These devices will become prime targets for hackers to find ways to penetrate system security because they are unprotected against security threats and vulnerable to viruses and malware. Every connected device, computer, printer, and even building ventilation controls maybe exposed to systematic damage because of Windows end of OS life.

Expose partners to security risks.

Suppliers running outdated operating systems may become a vector of attack. Just recently a breach of a third-party payment processor exposed sensitive financial data for customers of large healthcare organizations.

Fall out PCI and HIPAA compliance.

Retailers and healthcare providers are vulnerable because they may fall out of PCI or HIPAA compliance because they do not have the most up-to-date security patches. Just recently a breach of a third-party payment processor exposed sensitive financial data for customers of large healthcare organizations.

Corporations are requiring their suppliers to follow security best practices.Suppliers not following best practices such as maintaining the latest OS versions may be subject to lost customers and bearing financial burden should there be a security breach.
Compatibility
Device chipsets only run Windows OS.

Mobile ruggedized devices running Windows OS have chipsets that will only support Windows OS.

No hardware components

. Manufacturers stop making components for old hardware.

Repairs increasing difficult

. Repairs are becoming increasingly difficult as these older devices malfunction, fail or have to be replaced. How would that impact your business if all twenty-five scanners at a distribution center stop scanning?

Increasing TCO

. Errors on Windows Embedded devices generate ticket requests that keep your IT support team busy in the wrong ways. According to VDC each 1% increase in device failure equates to a 5% increase in Total Cost of Ownership.

Newer devices complicate technology environment.

Adding new devices and software to Windows OS devices seriously complicates your technology environment.

Plan for emergency development costs.

Plan for emergency development costs and unplanned software issues that render your existing hardware useless.

No backward compatibility.

Absolutely no backward compatibility is offered by Microsoft which may require a rewrite of existing applications.

Windows OS requires a complete device refresh

. If you have a chipset that is specifically designed to only work with Windows OS, a complete device refresh is required.
Losing Functionality
Extremely expensive program maintenance

. If you are going to stay on Windows, you are going to undertake an expensive and time-consuming process of reprogramming and migrating applications and databases.

Legacy applications run like legacy applications

. Applications on legacy devices do not conform to expectations users expect from today's devices.

Cannot add new application

You are not able to add new applications.

Lower productivity

. Older interfaces usually require more steps to complete simple tasks which results in lower productivity.

Longer training cycles.

Training on older devices can take days vs minutes on new devices and applications.

Few app developers

. Enterprise app developers have moved to Android.
With so much information, why do companies still take a wait-and-see approach, hoping to extend the lifecycle of devices beyond their intended life?
Many organizations across the supply chain are low-margin businesses and there is a predominate feeling that "if it is not broke, we really don't want to fix it." These enterprises invest slowly and use their device as long as possible. Larger operations may have the focus but are lacking budget and/or don't know if they have the right plan in place for migrating to a new OS. And smaller operations don't feel an urgency and don't have any immediate plans. Whatever the reason, the transition from legacy Windows to an operating system like Android™ is a business necessity.
Which operating System should I choice to replace Legacy Windows OS?
Android OS is the #1 platform that organizations are choosing to replace legacy Windows. Android OS is the platform that Honeywell has chosen. Some of the key features of the Android OS include:
Open-source platform. As an open-source platform, Android OS allows developers to respond quickly when users need new functionality or need to scale their deployments. These include custom security APIs, hardware integration APIs, and more robust mobile device management features.
Most used platform in world. Android is currently the most used mobile OS in the world. Most of your workforce is already familiar with the platform and that will make it much easier to transition with new employees.
Device compatibility. There is a wide selection of Android-compatible hardware that is rugged and designed for high-volume use in industrial settings.
Strong community of development. That there is a very strong community of Android developers is well-established. For example, Honeywell has a growing community/offering in the

Honeywell Marketplace

. You will find most if not all of the applications you will need for business success with Honeywell and Android devices.

Strong and growing investment of Google in Android. Google and its Android platform partners have been investing heavily in application development to expand and improve applications. Honeywell has been working with Android since 2011 and has hundreds of resources throughout the world that are focused on application design, security, device development, and more to ensure that our platforms are world-class.
What is Honeywell's Android Platform?
Honeywell has made it easy for our enterprise customers to migrate applications from one Android version to another. Honeywell has built the mobile device platform Mobility Edge.
Mobility Edge™ is based upon extensive research gathered from Honeywell's global community of customers from a range of technologies. Honeywell recognized that businesses wanted a unified hardware and software platform for all form factors – one that allowed for rapid deployments, robust performance, and adaptability to changing needs.
We completely innovated our approach to meeting the challenges of supporting a mobile workforce, and Mobility Edge was the answer. This unified, dynamic platform for mobile computing is designed to:
Accelerate Deployments.

Validate once. Deploy everywhere. Faster, easier, and at lower cost. Enabling versatile out-of-the-box capabilities and a rapid provisioning suite, Mobility Edge expedites development, certification, setup, and training involving multiple form factors at once.

Optimize Business Performance.

Boost productivity and drive efficiency. Powerful, embedded tools across the platform drive faster data capture and secure, enhanced worker communications. The unified, intuitive experience facilitates user adoption and helps employee's complete vital tasks.

Extend Lifecycle.

Forward compatible. Future-proof. Mobility Edge reduces TCO and minimizes headaches with an enterprise-wide approach to maintenance releases, and hardware designed to support ongoing upgrades to the operating system through Android 13/T *and extended support 5 years beyond that – much longer and across more devices than our competitors' products.
Strengthen Security.

Mobility Edge is designed to unleash you from the burdens of fragmented mobile computing. How? By providing a unified, dynamic hardware-and-software platform that offers an agile approach to enabling enterprise IT to deliver better mobile solutions across your business.
Established service and support data went into the development of Mobility Edge. We optimized our mobility devices based on the work patterns of many customers and actual users to deliver more realistic and precise engineering requirements. Using historical insights from service data, we addressed common failure points during the design phase, making our Mobility Edge products more resilient and stable. We also mined our detailed support data to further improve and refine product quality. By providing a unified hardware and software platform with an agile approach, we can bring you more secure and reliable solutions across your operation and we can do it continuously evolving to meet new threats, threat actors.
Mobility Edge offers an integrated, repeatable, scalable approach to workflow automation that is based on a common hardware and software platform. Designed for Android™, it delivers a unified platform that all software solutions are based on. Businesses can develop and deploy faster while reducing development costs.
The Mobility Edge unified platform is composed of:
Common Hardware (System On Module, or SOM),

which includes the CPU, memory, WWAN (in selected devices), WLAN, Bluetooth®, near-field communication (NFC), and Zigbee (in selected devices).

Common Operating System Image

with support for multiple generations of Android, from Android O through Android R.

Common Software Ecosystem

that includes not just Honeywell software, but also Honeywell-approved ISVs (independent software vendors).

Add messaging about benefits of OS maintenance and upgrades.

Security

Feature adds

Google android recommended back practice

Better than competitors approach of backporting
Together these common elements minimize your company's cost, effort, and risk. They accelerate your time-to-value so you can start deploying devices into the hands of your mobile workers much faster. And they maximize your ROI by extending the lifecycle of your devices. And provide highest security, latest features/tech.