SecurTrac for Secured Environments
Enhanced Accountability from Intake to Discharge
Electronically scan, track and monitor the movement, security, health and well-being of individuals in a secured environment.

Watch our overview video for a closer look at this solution



Endurid
Endur ID was founded in 2003 with the goal to manufacture and distribute the finest scannable wristband and card media available. Endur ID offers wristbands that are durable, easy to use, and easy to wear and are produced using standard desktop laser printers.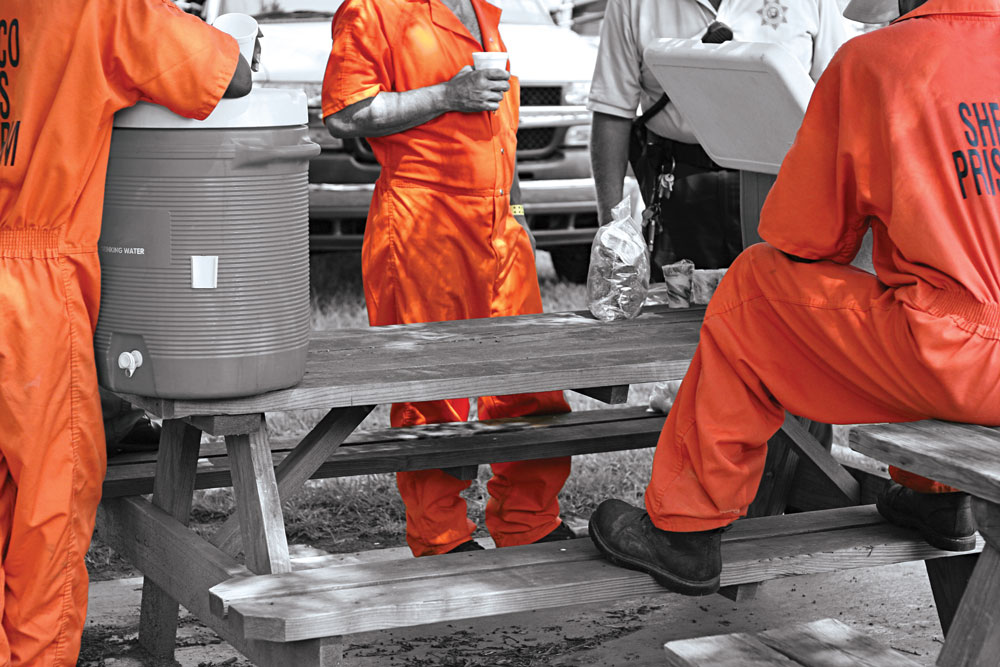 SecurTrac

is a software solution designed to scan, track and monitor the security, health and well-being of individuals detained in a secured environment. Developed by

Data Capture Solutions, an industry leading specialist in barcode scanning technologies, it is jointly marketed by Endur ID, an industry leader in secure wrist-banding solutions.
Fully customizable to suit your needs.
Upon intake, SecurTrac records and keeps historical data of all actions and movements of the individuals during their stay. This leading-edge solution manages housing assignments, tracks activities and meals, ensures allotted recreation and visitation times and that is just the beginning!

Medication line and infirmary visit logging, special medical or religious diet tracking, and hunger strike notifications are available too. Even as today's world evolves, SecurTrac will help ensure contact tracing with the ability to track specialized classifications of individuals for restricted access, as well as overall population management needs in a facility.

Easy to operate and extremely effective, the solution uses a barcoded wristband and mobile scanning devices to capture an individual's movements, attendance, and activities. Staff and management can quickly select required functions and notifications for their departments while all data is synced and maintained in SecurTrac software and available for future detailed compliance reporting.
Why SecurTrac?
The primary advantages of using SecurTrac include:
| | | | | | | |
| --- | --- | --- | --- | --- | --- | --- |
| Maintains detainee records and ensures their security and confidentiality | | Improves the process for reporting and responding to complaints | | Reduces risk associated with potential litigation | | Support the government contract quality assurance program |
SecurTrac utilizes the power of handheld computing.

With only secure local WIFI access, SecurTrac enables scanning and reporting of multiple barcodes affixed throughout the premise for building and property security checks. With a handheld computer all critical areas of the facility can be scanned and information synced in real time.

Integration of systems

SecurTrac easily integrates with a variety of on-site systems, including wrist-band printing, for importing all critical activity tracking information. Based on your requirement needs, SecurTrac can be hosted on site, or securely on a remote cloud-based server.

Cloud-based data

Data security and integrity is the core foundation of SecurTrac. The securely hosted, cloud-based package provides management global access to the facility to view all critical reporting data at any time. With cloud technology there is no need to maintain an onsite server or costly IT resources. In turn, SecurTrac in the cloud maximizes your uptime, increases operational efficiency and can reduce on-site IT overhead.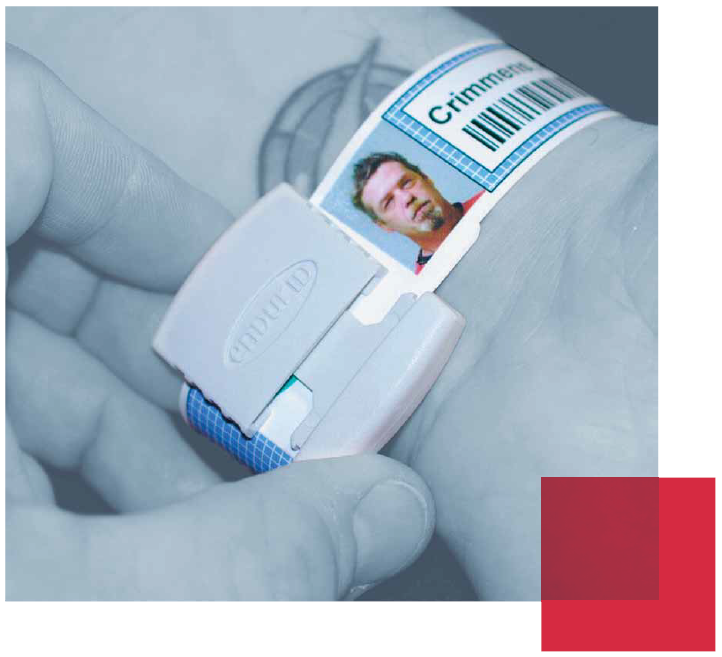 Reporting
Detainee history showing all scanned events from admission to release. All scanned activity can be exported to Excel and PDF formats. Reports include but are not limited to:
• Head counts by housing unit
• Hold cell and security checks
• Medical visit logs
• Visitor tracking
• Attendance at specific activities, classes and off-site appointments
Data Capture Solutions also offers custom reporting and analytics options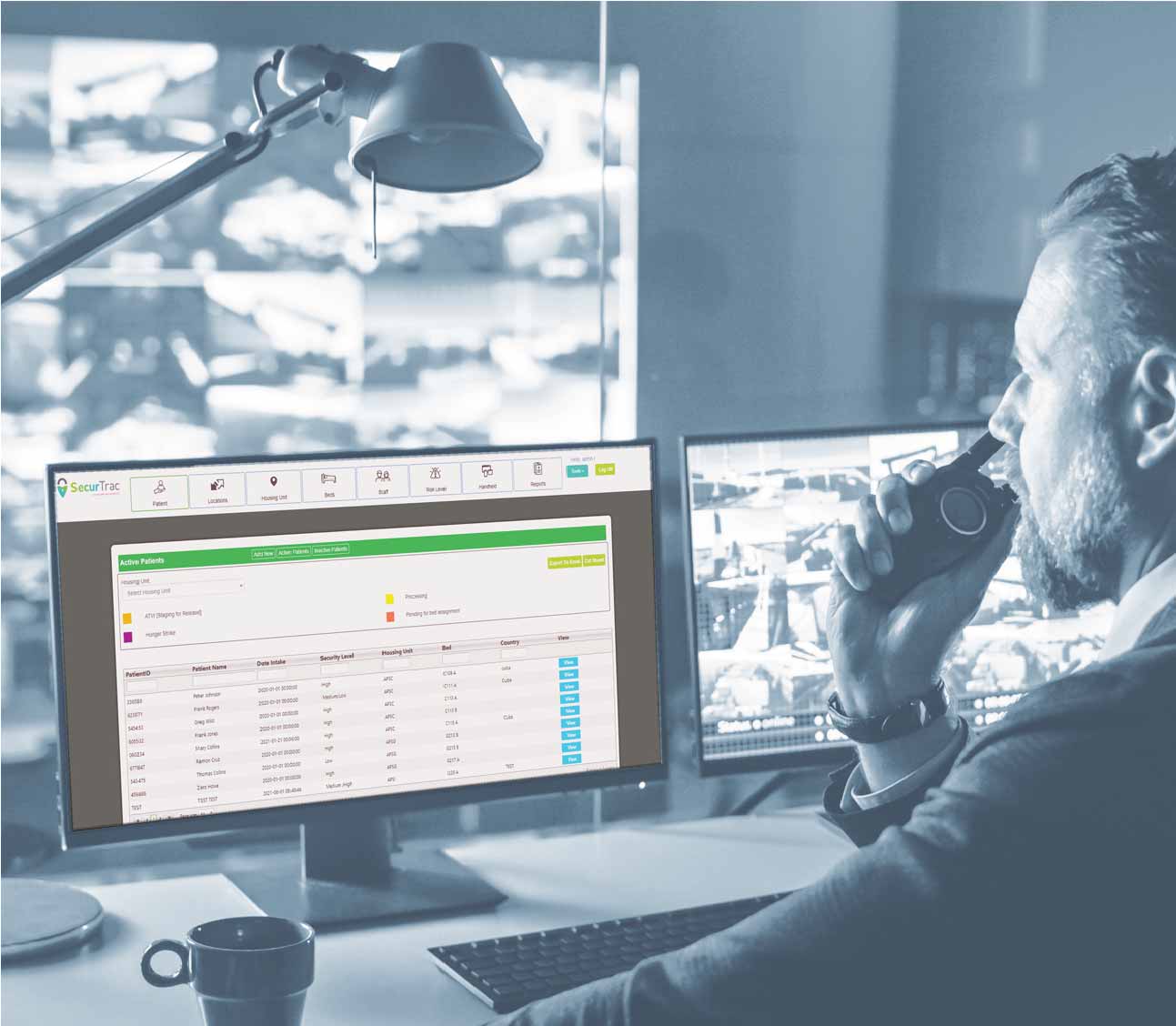 How it Works.
SecurTrac is a cloud-based or on-site deployed system that integrates with existing JMS and other site-specific platforms. It is designed for maximum reliability and data integrity, built upon tightly integrated components:
• Endur ID wristband media and IDMX wristband printing software
• SecurTrac Web-based Admin and Reporting Console
• SecurTrac Mobile application and scanning devices from Data Capture Solutions
For more information, or if you have any questions about SecurTrac or any DCS solutions, please contact us today!